Algae Crackers
Crackers and flatbreads with DEPRO50+
Crackers are another delicious way to incorporate the healthy benefits of algae into your diet. Crackers are a relatively simple food: flour, fat and salt. After that, you can add seeds, herbs and other flavorings. They are easy to store because they have very little moisture. Now, have you seen how many ingredients are listed on the outside of a box of commercial crackers? Rarely less than 10. We have chosen to use DEPRO50+, our defatted Nannochloropsis biomass to add flavor and nutrition, to a very simple cracker recipe. We started by mixing DEPRO50+ with flour, some water and some olive oil (for exact quantities you can look up recipes online). We also added a bit of chia seeds for extra texture. We formed a ball of dough; note, you do need to knead the dough!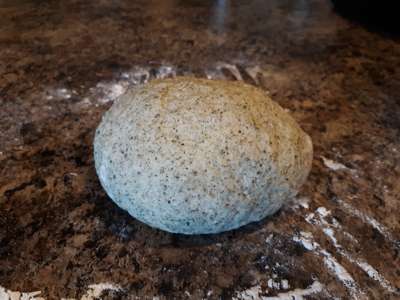 Next, we divided the dough into smaller pieces to roll it out.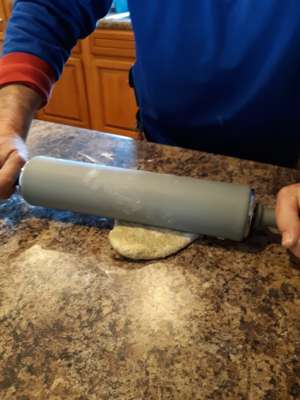 Once it was thin enough (to your taste), we pricked it with a fork and cut it into strips. You can cut it into wedges to look like pita chips.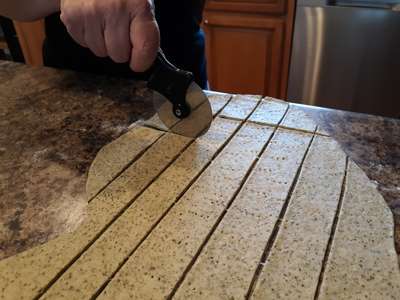 After a quick trip through a pretty hot over we ended up with a bunch of crispy, nutritious and very flavorful crackers. They go really well with charcuterie, cheese and, a vegan favorite, hummus!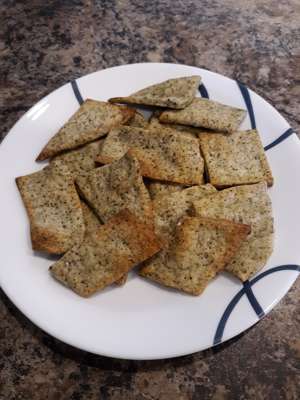 I think that we are going to need a BIGGER tub of hummus....!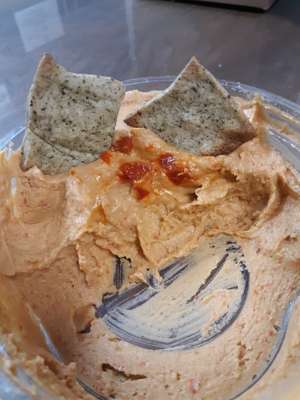 As with our other suggestions for cooking with algae, you will end up with a product that is more nutritious and delicious than any other available commercially. Compared with regular crackers, you will get more vegetable protein and omega-3 EPA. The umami comes through and because of it you will have used less, or no, salt than is usually called for in other recipes. And if you want more color in your crackers, try them with WPRO30+: you will get more chlorophyll and more omega-3 EPA. Enjoy!