Algae Bread
Bread with DEPRO50+
DEPRO50+ is the partially defatted version of WPRO30+, our whole algae protein powder from natural, non-GMO, green algae. Removing most of the fats from WPRO30+ results in a product that is over 50% protein by weight: over 3 times the amount found in bread flour and much tastier. It is not totally defatted so it does still contain EPA omega 3 and other poly-unsaturated fatty acids (PUFA) but contains substantially less chlorophyll. It packs a ton of umami flavor. Another favorite recipe of ours is to incorporate DEPRO50+ into bread and pizza dough.
In this case, we chose a basic bread recipe (see for example https://www.tasteofhome.com/recipes/basic-homemade-bread/) and replaced some of the flour with DEPRO50+. After proofing the yeast (water, yeast, sugar and NO salt), the flour and DEPRO50+ were added to the mix.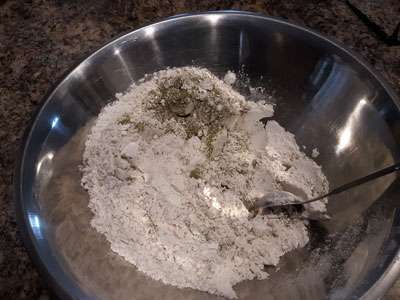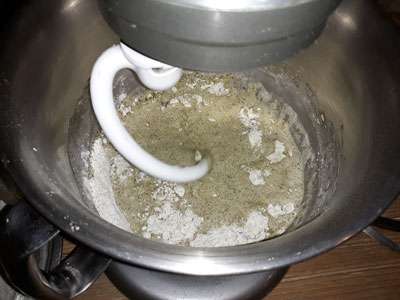 After a soft dough developed, we started kneading it on a floured countertop.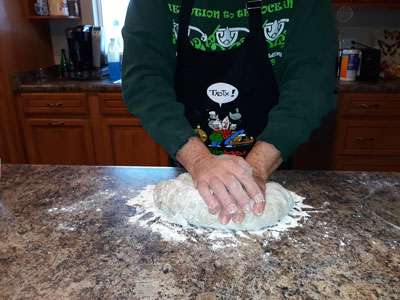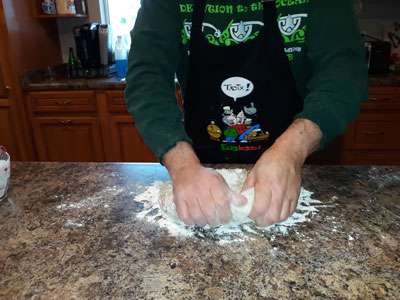 Once ready, we placed the dough in an oiled bowl and allowed to rise. Once risen, we punched it down and placed it in the bread molds to allow a second rise.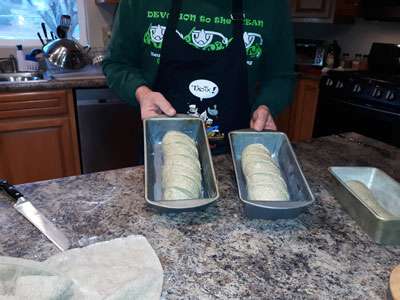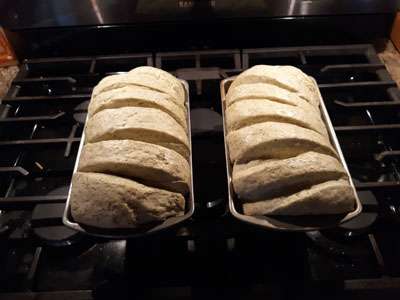 And then, into the oven. Oh, the smell! If you have ever made bread at home, you know what we are talking about. Add to that an earthy undertone from the natural algae and it is hard to wait to try it!
This is the final product. Delicious! Besides delicious, remember that this bread is enriched with complete algae protein, omega-3 fatty acids, carotenoids, chlorophyll and tons of micronutrients. And, because of the umami characteristics and natural salts in the algae we avoided adding any salt to the dough. Furthermore, this is a perfectly vegetarian and vegan bread but with a punch of flavor!